Self check-in hotels and hostels
The Vikey self check-in, thanks to its contactless technology, allows you to lighten the reception workload, make upselling and cross-selling and save on management costs. Take your accommodation to the next level and offer guests a safe and smart stay!
Collect all the important information you need from guests before arrival, automatically and allow them to open all the doors remotely, with their own mobile phone.
Increase your revenue by offering additional services and experiences
From the moment of booking and for the entire duration of the stay, guests can purchase and/or book additional services (for examples transfer from the airport, tours, breakfast etc.) directly from the Vikey web app. In this way, you will be able to increase revenue.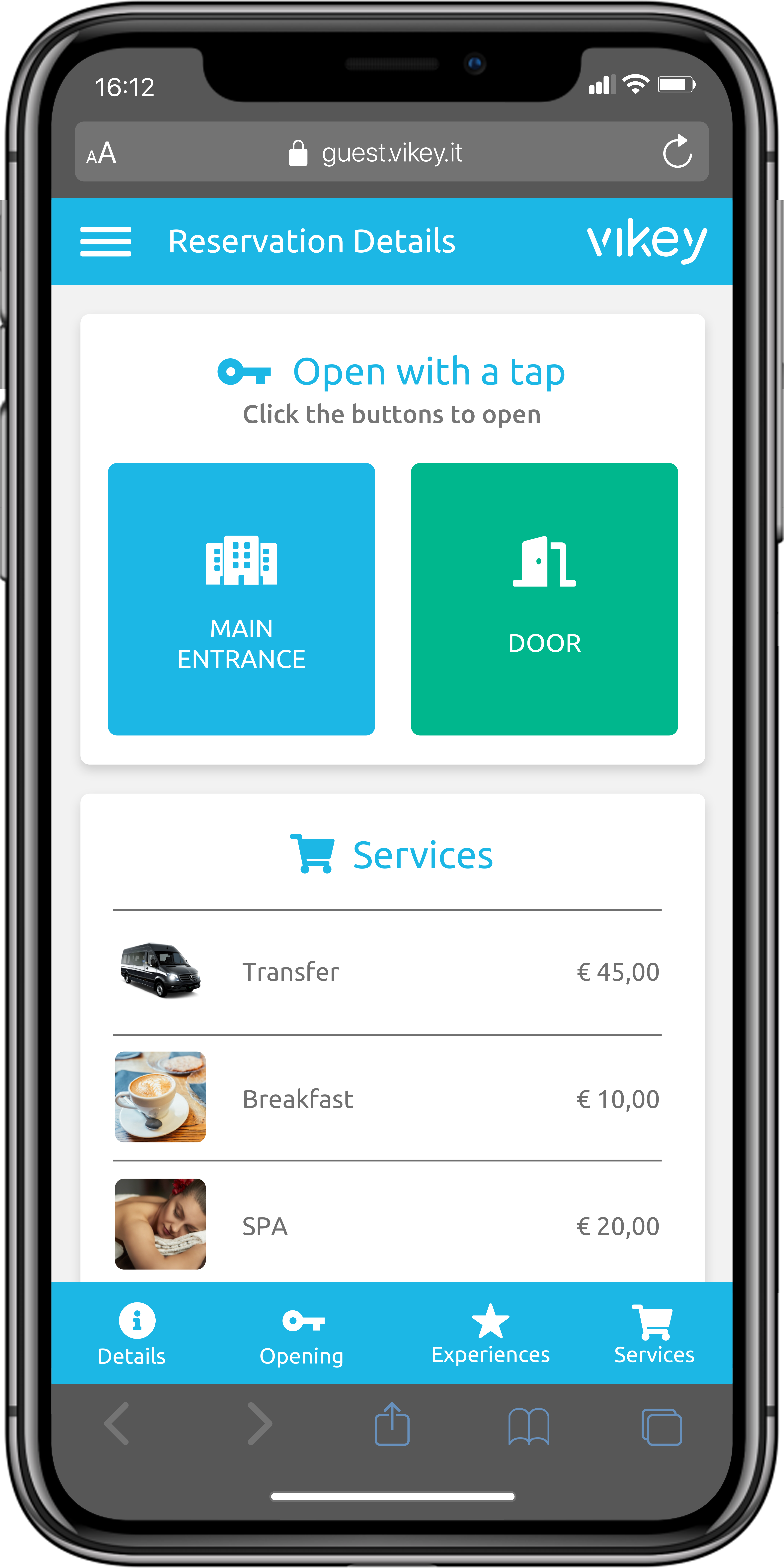 Subscription plans for hotels and hostels
Save time and money digitalizing your check-ins. 
The more subscriptions you make, the less you pay!