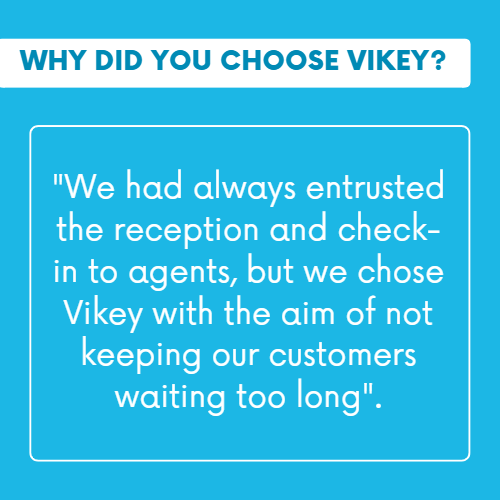 Let's get started. Tell us a bit about yourself. What is the name of your accommodation, where is it located and to what audience is it addressed?
San Gimignano Tuscany is located in the historic centre of San Gimignano in Via San Martino 42. It appeals to all tourists from around the world who have the desire to experience the cultural beauties and taste the cuisine of Tuscany surrounded by hills and plains full of vineyards, olive groves and roads lined with pine trees and woods.
Tell us more about your accommodation. How long have you been open? What are your strong points?
The accommodation used to be a house for the nuns of the nearby church of St. Augustine (in the 19th century). Our property is a private apartment that is rented out for nine months each year. Our strength is that we do not only identify ourselves as a B&B, but also as a personal home decorated for a royal family. We treat our guests as if they were part of our family.
Why did you choose Vikey, and how did we help you improve the service offered to your customers?
We chose Vikey to avoid the customer having to wait too long for an agent to open the door.
What benefits did you experience in terms of managing check-in processes?
We ensure that our customers can check in at a time that suits them. We also have a contact person in case of emergencies.
How do you plan to further improve the services offered this season and in 2023?
We're thinking of leaving in the apartment a dossier with information on point of interest, clubs, supermarkets etc.