Self check-in for hotels, b&bs and vacation rentals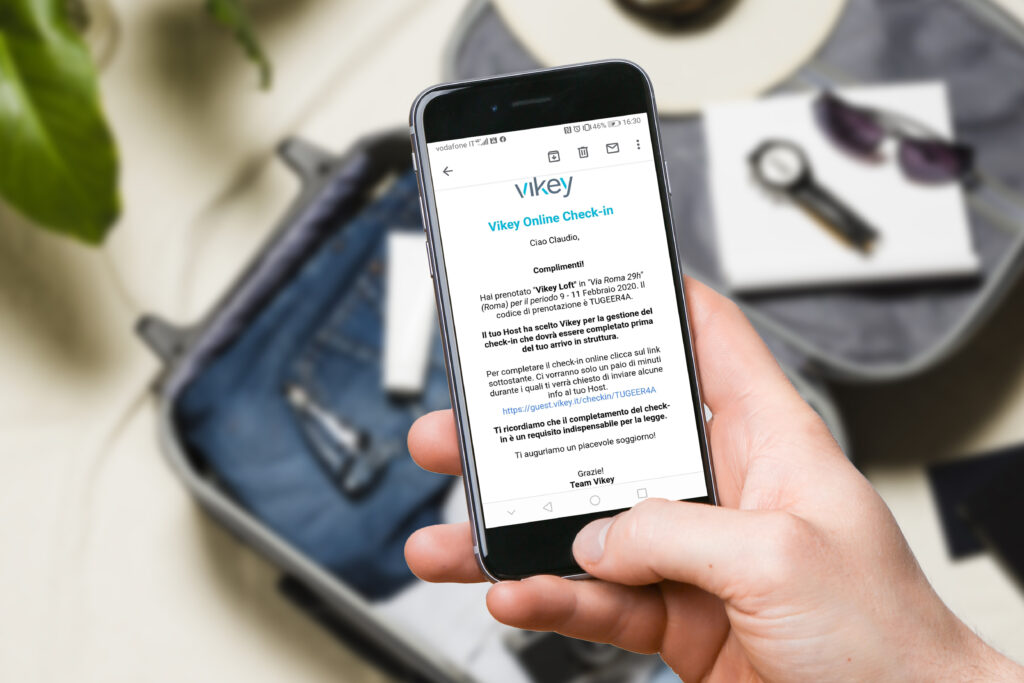 After booking, guests immediately receive the link to complete the online check-in.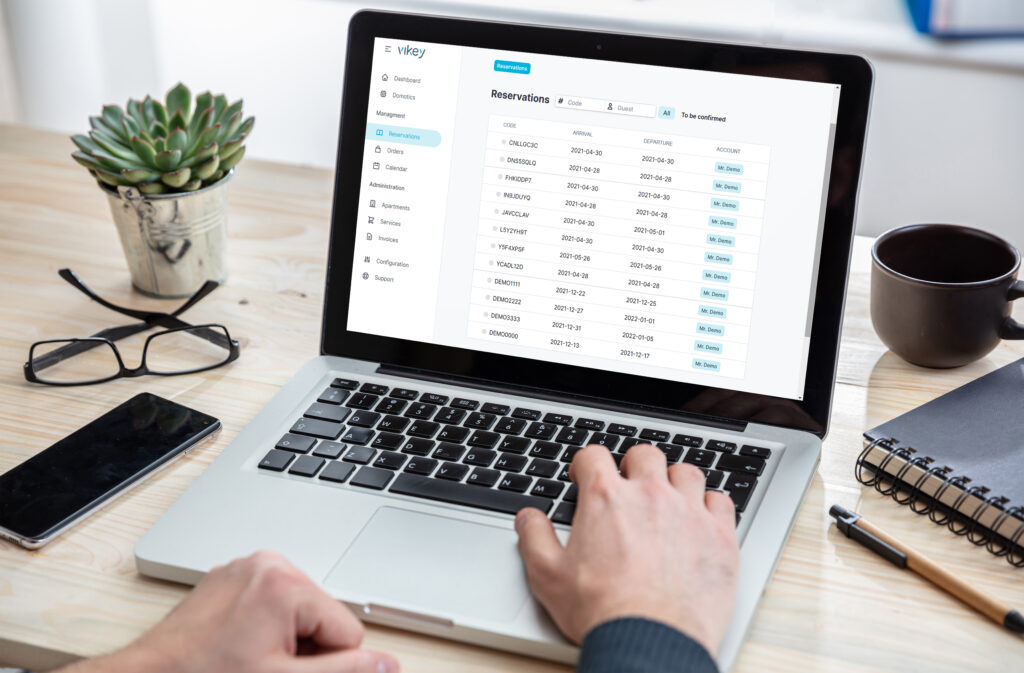 Vikey automatically sends identity documents to authorities and collects payments.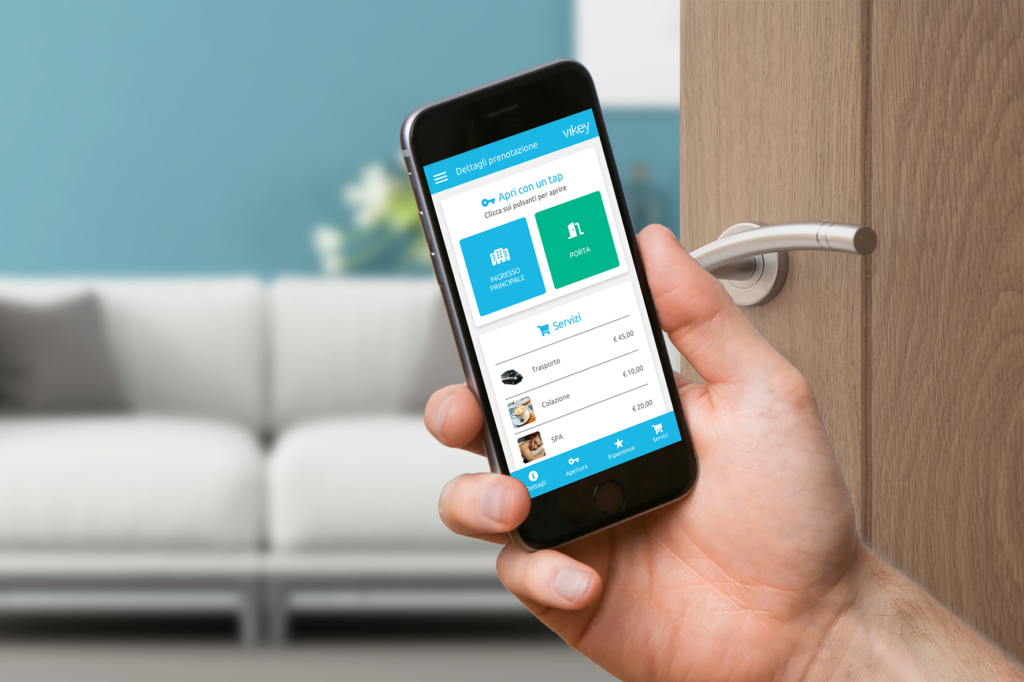 From check-in until check-out, guests can open the doors from their smartphone.
Self check-in remote opening without condominium permits
Automatically collect all the important information you need from your guests before their arrival, and allow them to open all doors with their mobile phone.
Choose self check-in solutions
Vikey4 central hub is included in Vikey Smart subscription. All that's left to do, is choosing which devices to buy for the opening.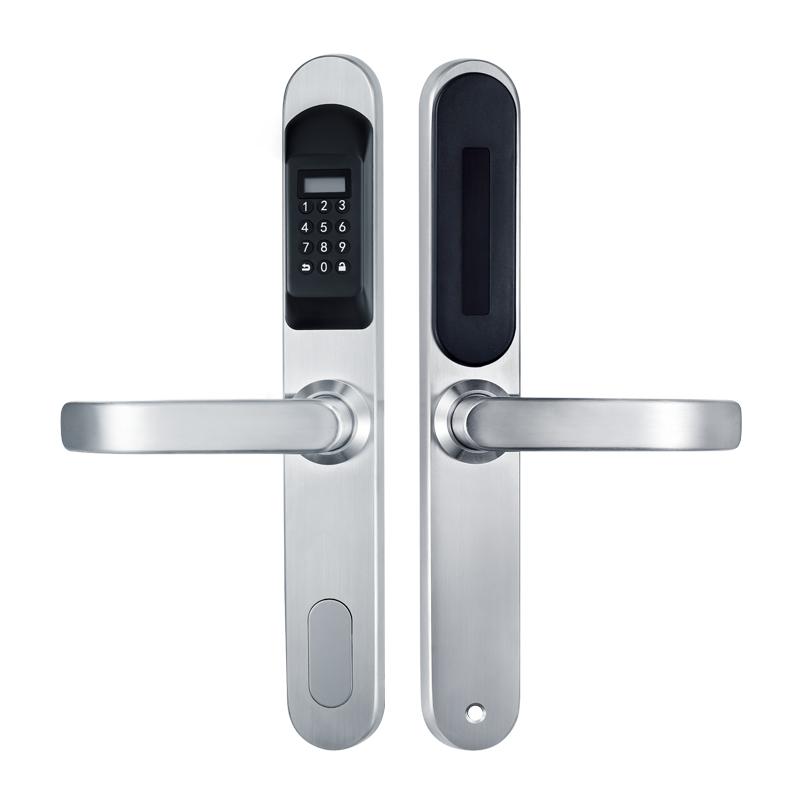 The electronic lock replaces the European cylinder lock. Opening solutions: host app, guest web app, unique code and NFC card.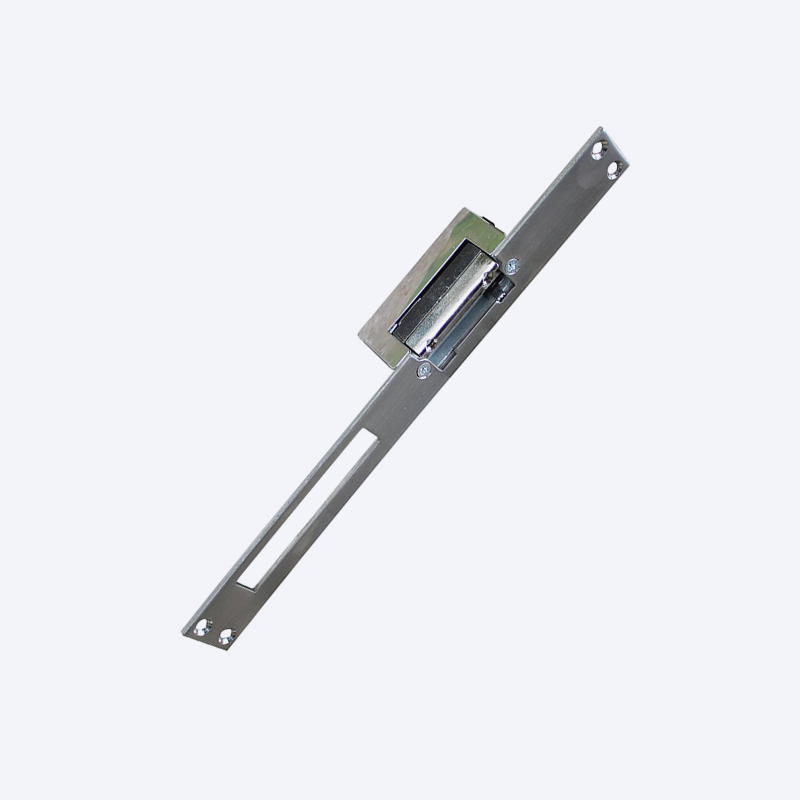 It releases the latch with an electrical impulse in order to open the door. Opening solutions: app for host, web app for guest and via original key.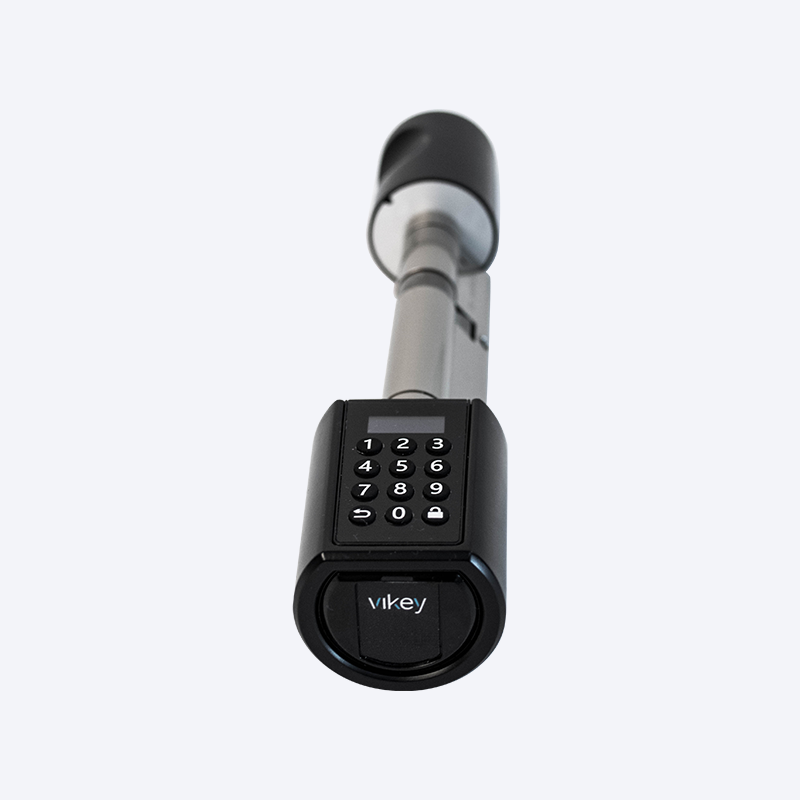 The electronic lock replaces the European cylinder on the door. Opening solutions: host app, guest web app, unique code and NFC card. Backup key | Battery powered.
Self check-in opening mode
Online check-in: lighten the reception workload
Thanks to the integrations with Booking, Airbnb, PMS and CM, the reservations you receive are automatically imported to MyVikey dashboard. In this way, you can ask guests for all data you need before their arrival.
You can collect all guests' payments via web app including the tourist tax, which will be automatically calculated by Vikey. The amount  will be credited to your bank account.
Automatic data transmission
During online check-in, guests upload on Vikey web app: their documents, their identification data and a selfie. Once you confirm the identity of your guest, Vikey will automatically send his data to authorities (if required by law).
The guest can sign in OTP  the vacation rental agreement or other documents. You can also communicate your guests stay to authorities through the file that is automatically filled with  data collected by Vikey.
Information about the facility
On the Vikey web app,  guests can find the details of your facility, for example Wi-Fi password, booking details, directions, and a description with photos and videos of the vacation rental, b&b or hotel.
 Guests can directly video call you via web app, before they enter your facility. You will be able to provide them with all the important information and further verify their identity.
From MyVikey dashboard and  Vikey Host app, you can check when your guests or your staff enter the facility. You can create sub-accounts to share the management panel and access codes with your staff.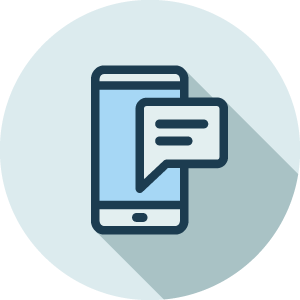 Thanks to this premium feature, Vikey will automatically send to your  guests, a reminder via SMS with the link to complete the online check and to remotely open the doors. 
Digital concierge: increase profits
Guests can directly purchase and/or book additional services and experiences (e.g.: guided tours, dinners, breakfast, transfers, etc.) from  Vikey web app, for the entire duration of their  stay.
You can also modify or update any information about your facility and add extra services on the web app, so that guests have all the useful information at their fingertips.