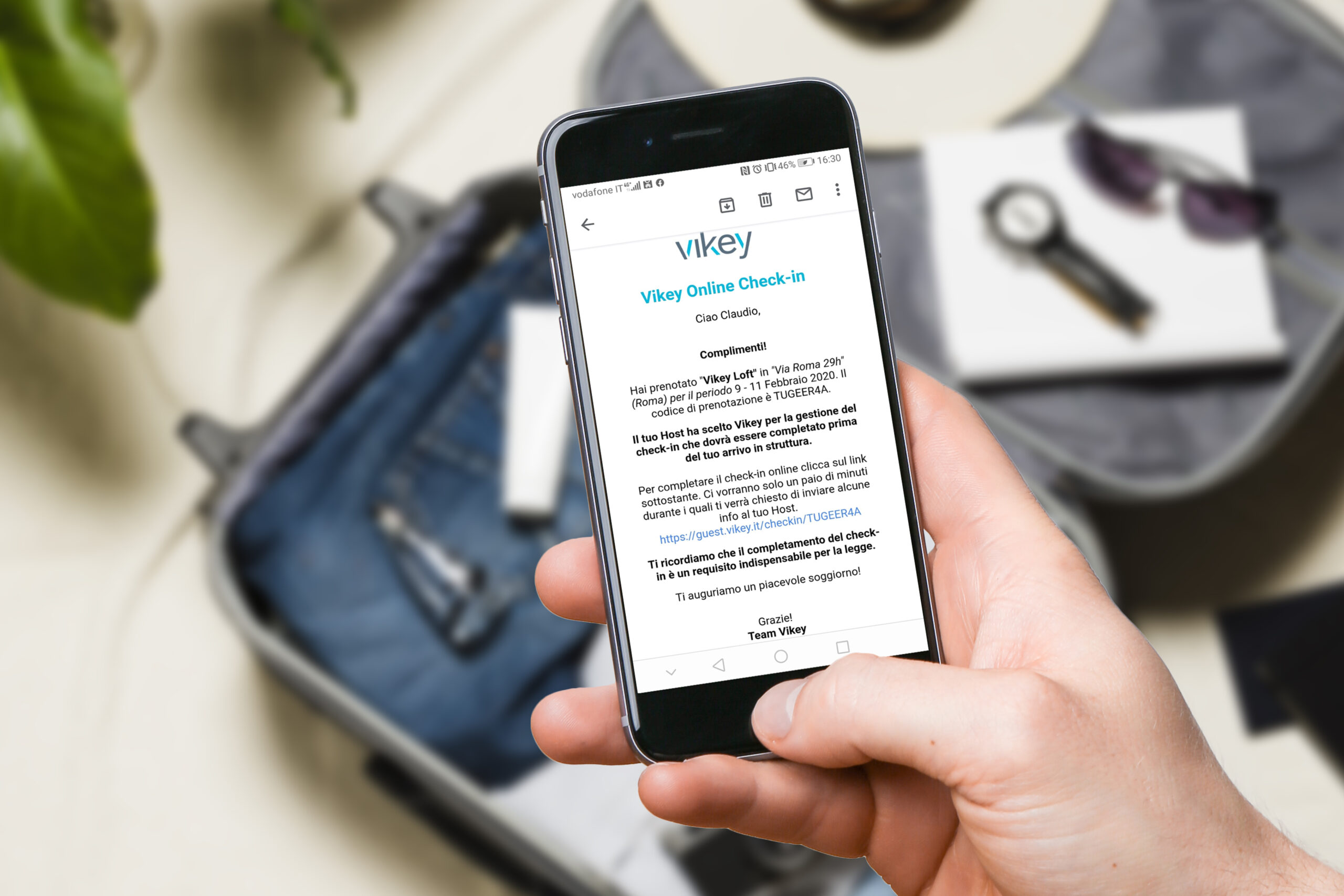 Immediately after booking, the guest receives a link to complete the online check-in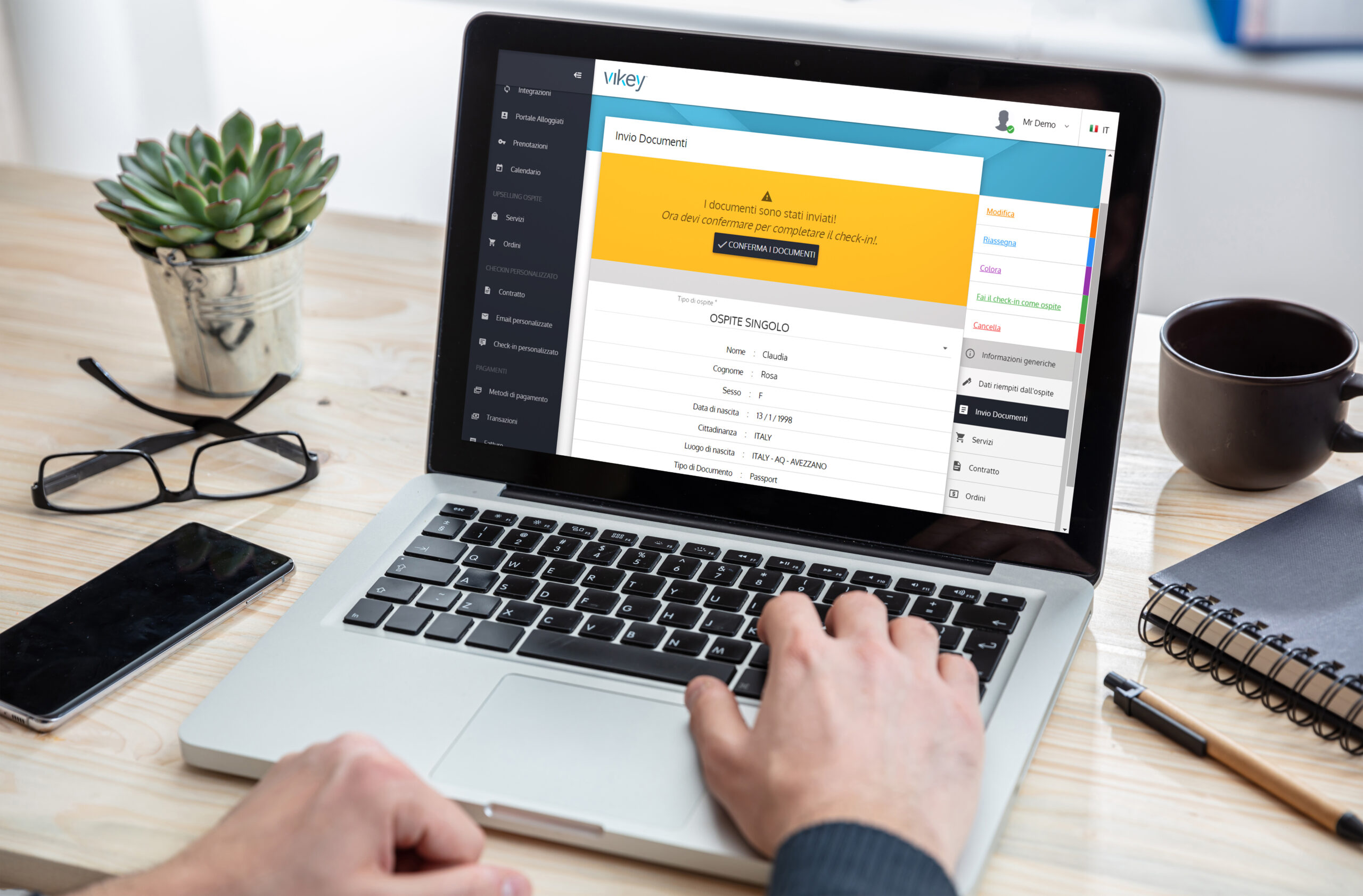 Vikey sends guest documents automatically to the authorities and collects payments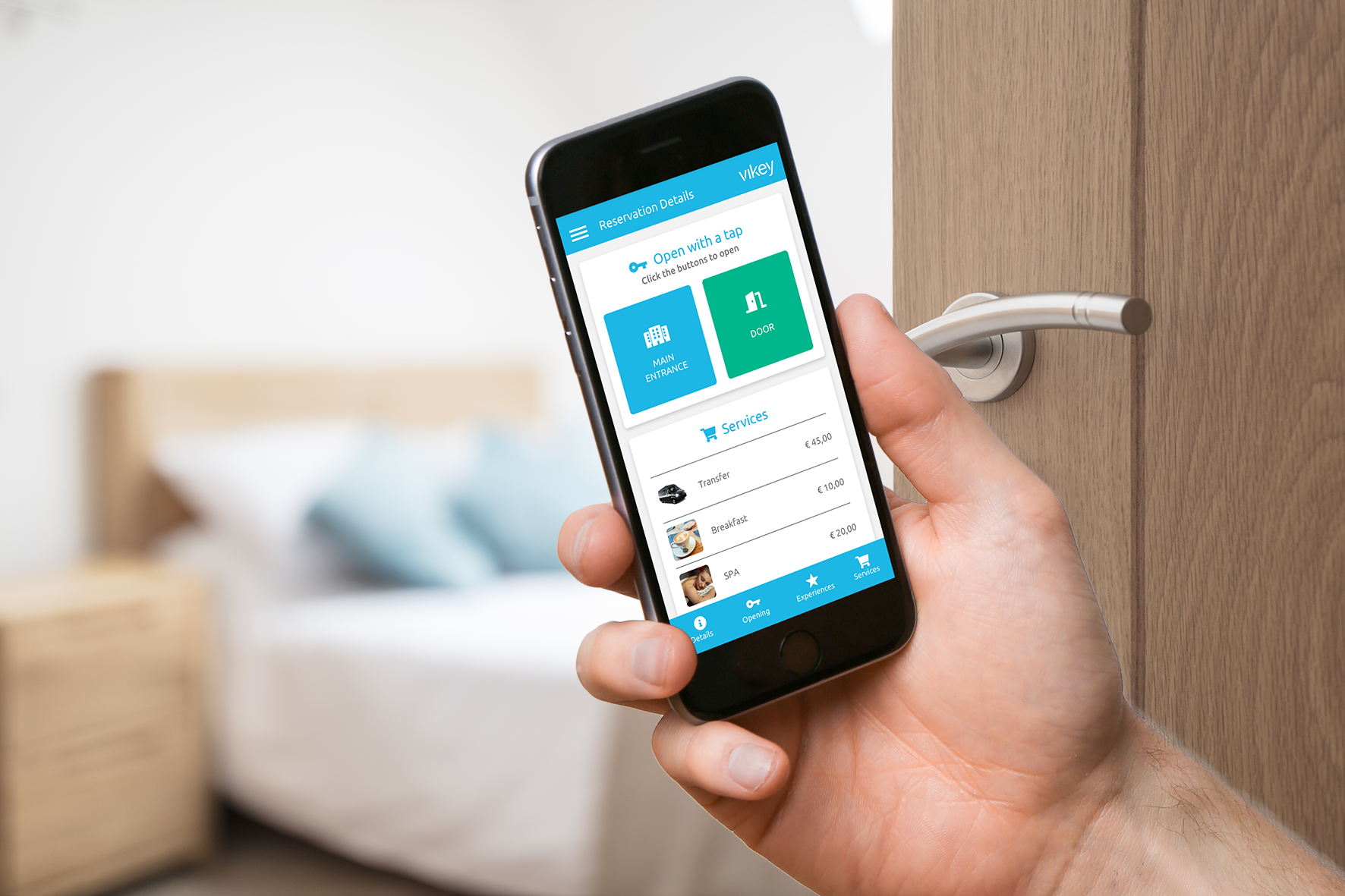 From the day of check-in until the time of check-out, the guest can open the doors via smartphone or code
Online check-in and virtual concierge
During online check-in, the guest upload data, a photo of the identity document and selfie picture to the Vikey web app. After you have confirmed the guest's identity, Vikey will automatically send the guest form to the competent authorities (if required).
Via the Vikey web app, You can collect all guest payments, including the tourist tax. The amount paid will be credited directly to your bank account.
Thanks to the integrations with OTA, PMS and Channel Managers, reservations are automatically imported to the MyVikey dashboard. In addition, thanks to the open APIs it is possible to integrate Vikey self check-in with any software of your choice.
With Vikey self check-in, the guest signs the short-term rental agreement or other necessary documents online. The signature system is simple and safe with the security standards also used in banking services.
You can propose to guests, via the Vikey web app, the purchase and/or booking of additional services (meals, spa access, excursions, transfers, etc.) thereby increasing your earnings.
Thanks to the video call, you can talk to the guests before they enter the accommodation. You will be able to provide them with all the important information and perform further recognition via video.
On the Vikey web app, the guest finds contacts, Wi-Fi password, booking data, driving directions and a description with photos and videos of the apartment, B&B or hotel.
You can check the access times of guests and staff from the MyVikey dashboard and the Vikey host app. You can create sub-accounts to share access codes with your staff.
Smart opening without condominium permits
The  Vikey devices for self check-in are connected to the intercom inside the accommodation facility and installed on the door of the apartment or rooms of hotels and B&Bs. For this reason you don't need to request condominium permits to automate the reception of your guests.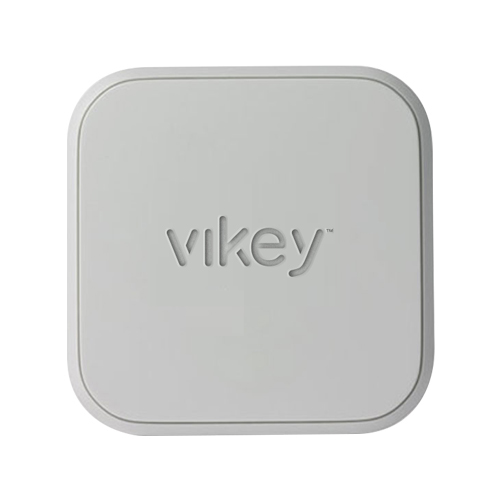 Vikey Full or Mini
It connects to the intercom, inside the accommodation, for remote opening of the main entrance of the building.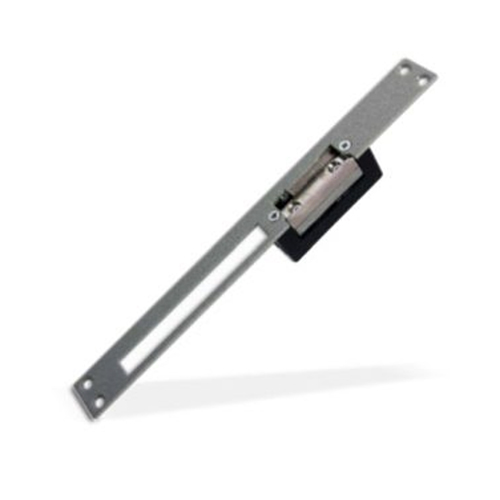 Electric strike
Installation does not require changing the lock and allows you to electrify the door of the apartment or rooms.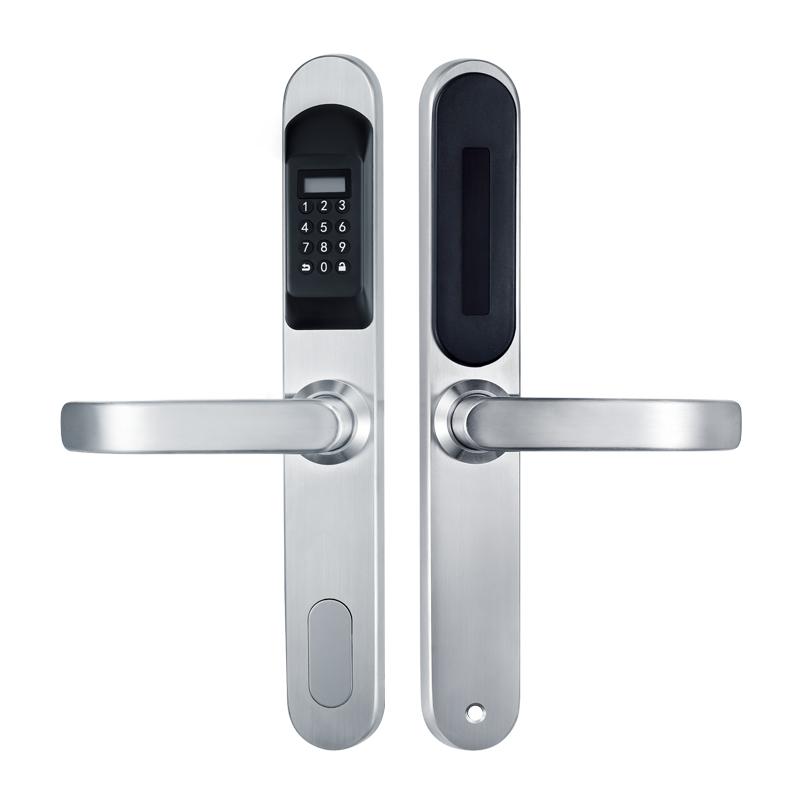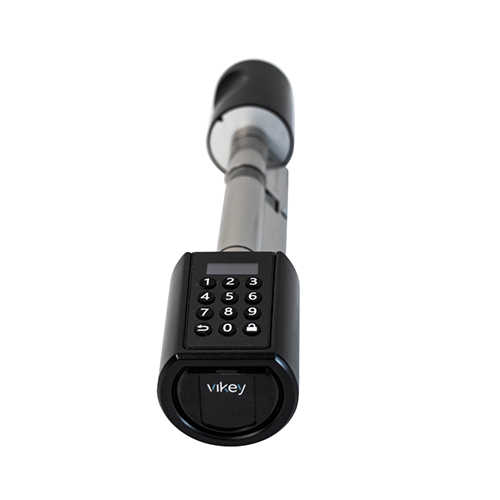 The smart lock allows opening via web app, keypad and smart card of the apartment door or rooms.