Self Check-in
Automatize check-in for your properties from guest's data collection to key delivery. Guests directly open doors with their smartphones via web-app.
Watch the video
Save on your bills and reduce waste
Reduce energy consumption by remotely controlling heating and air conditioning.
Learn More
Make the reception virtual
Ask guests for online check-in, control access, consumption, and noise level from your dashboard.
Get a free quotation
Self check-in and domotics at your fingertips
The only integrated solution to remotely manage every aspect of guest reception.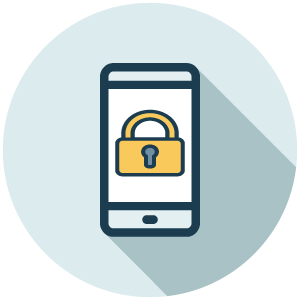 Make the reception virtual and improve your guests' stay with contactless check-in and let them open the door with a virtual key. You  don't need to deliver the keys to your guests anymore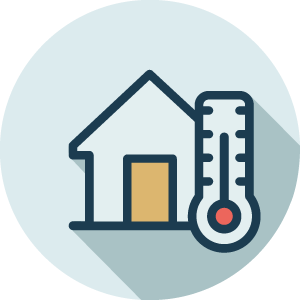 Limit waste and save energy costs thanks to Vikey domotics. You'll be able to set automatic rules to turn the air conditioning and heater off once guests leave the facility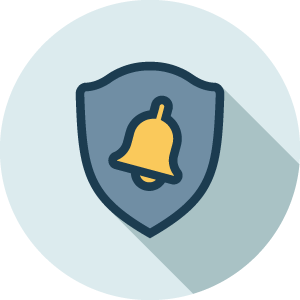 With our automation system, you can improve the safety of your accommodation.  Your guests and you will receive a notification and can intervene in case of smoke, water leaks or high noise level that could bother the neighborhood.
Self check-in and domotics for saving time and money
24/7 smart management of your hotels, b&bs and vacation rentals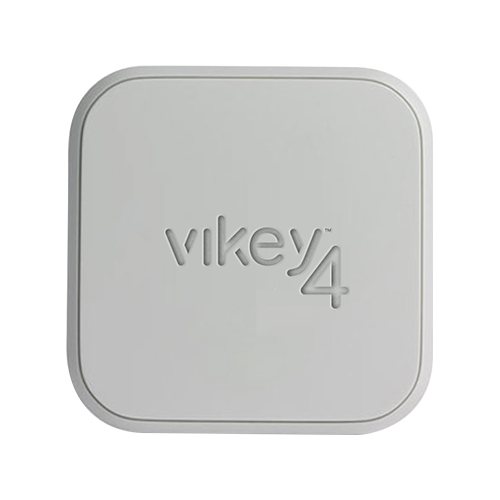 It connects to the intercom, inside the accommodation, for remotely opening  the main entrance  and the apartment or room's door. It connects to the socket to control home automation sensors and noise.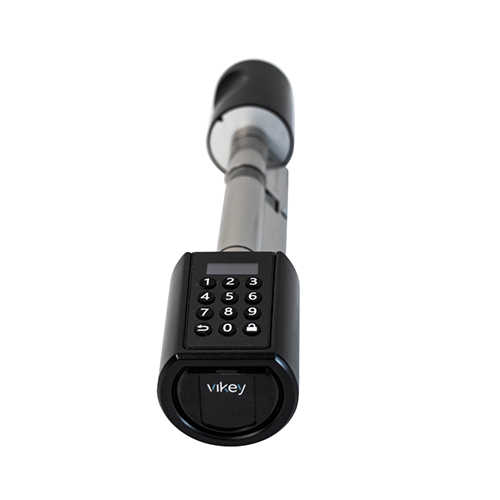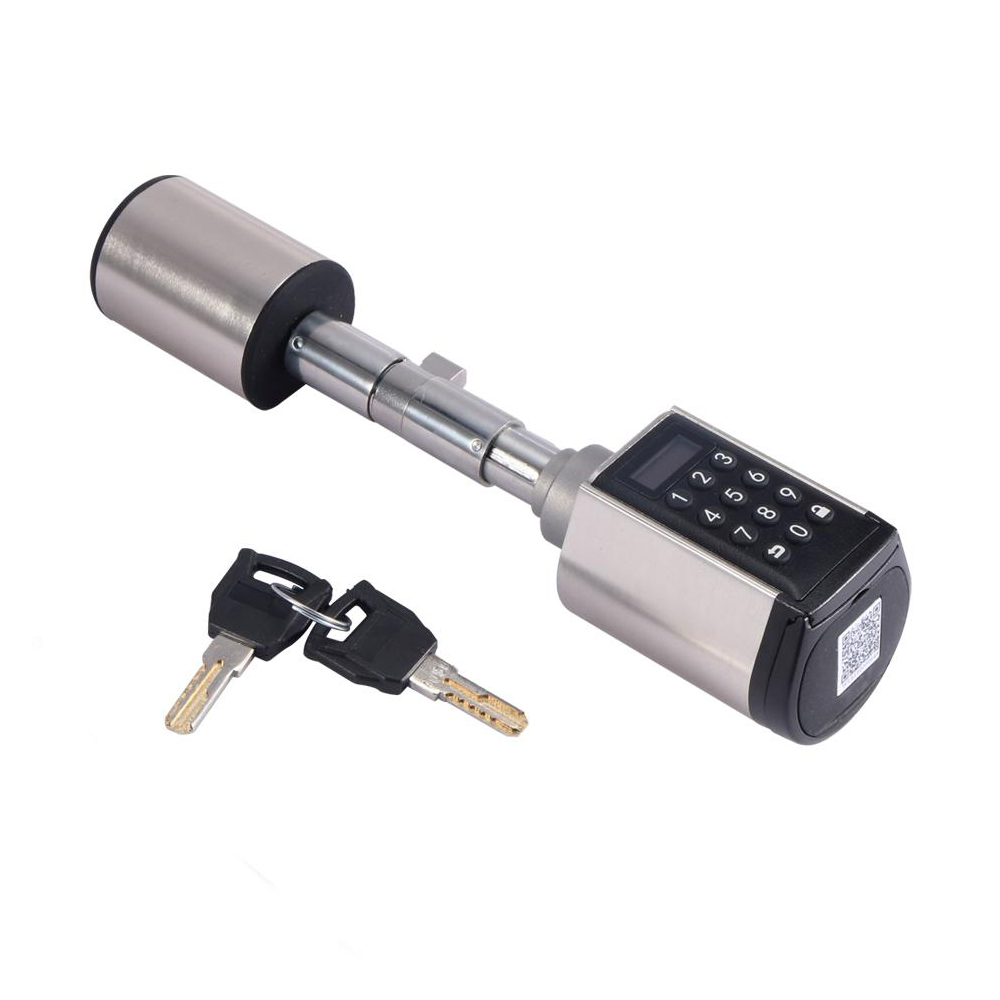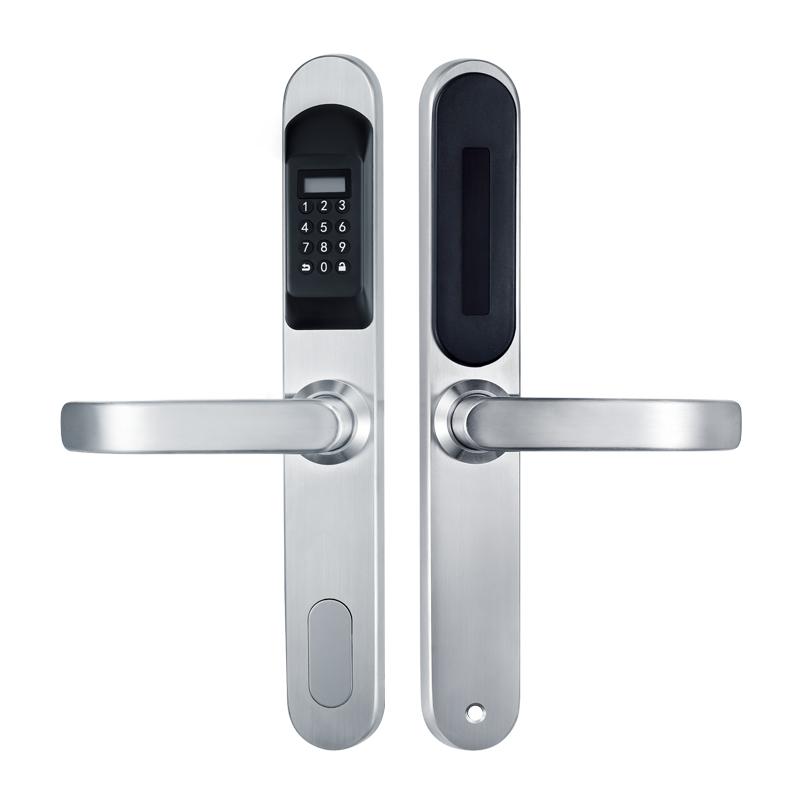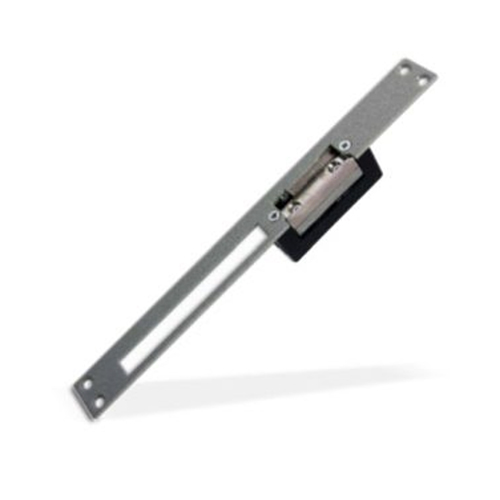 Vikey lock or electric strike
The smart lock with batteries replaces the European cylinder of the apartment or room's doors and allows their opening via web app, numeric keypad and NFC card. Alternatively, the door can be electrified with an electric strike.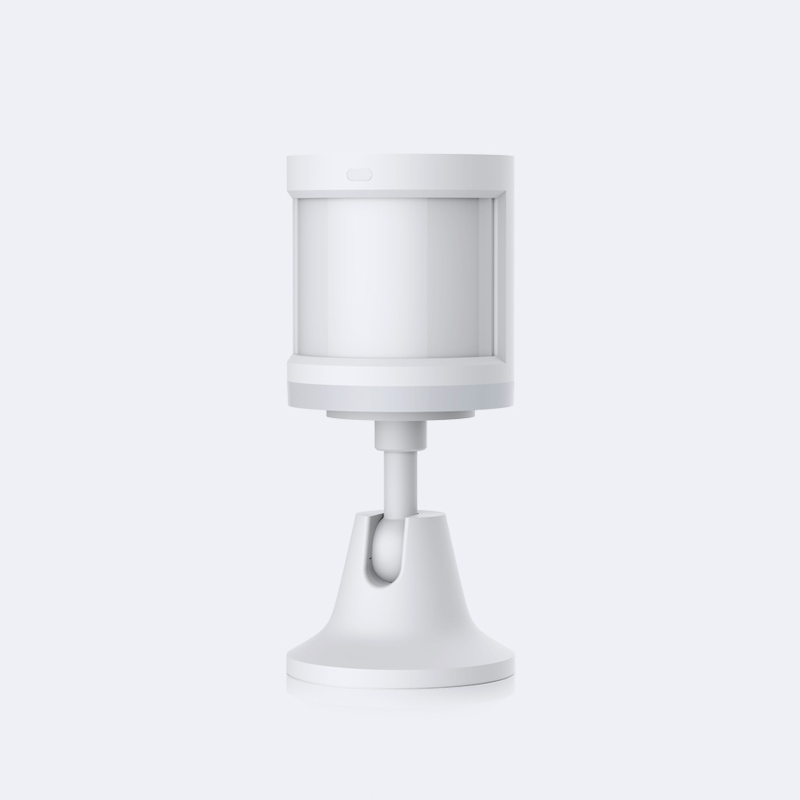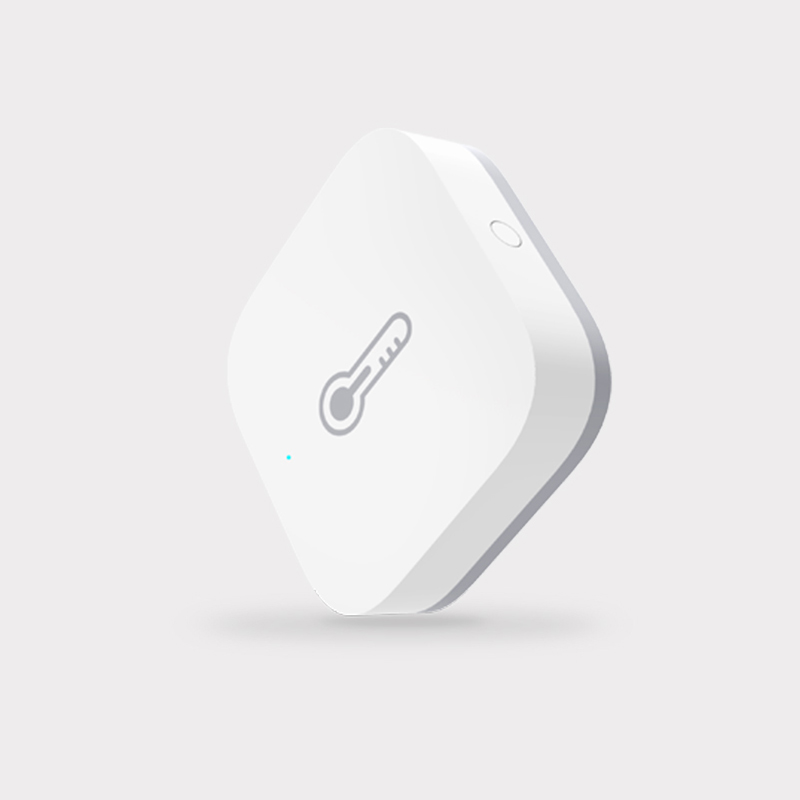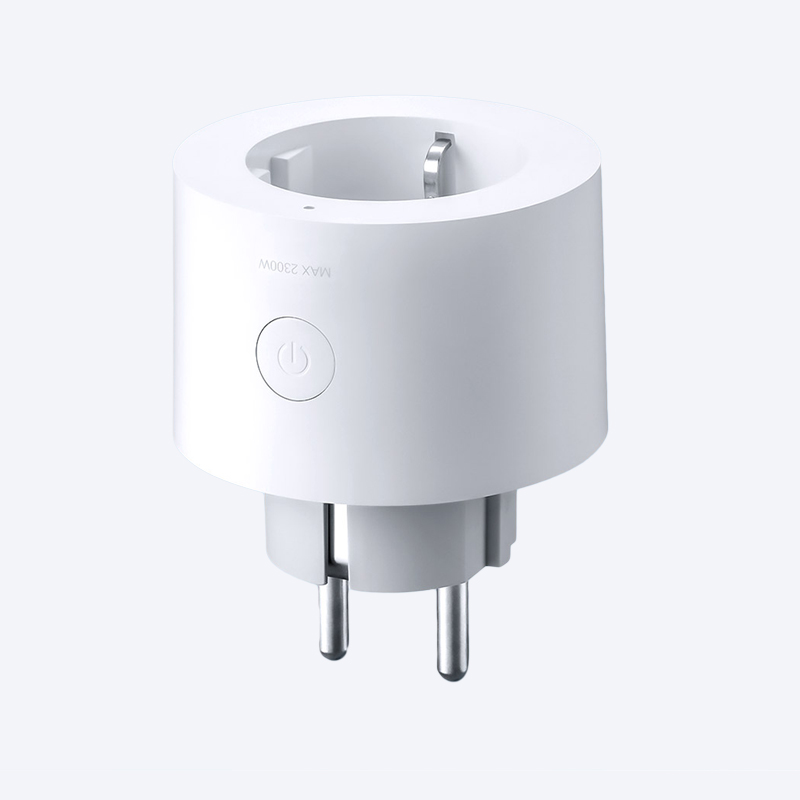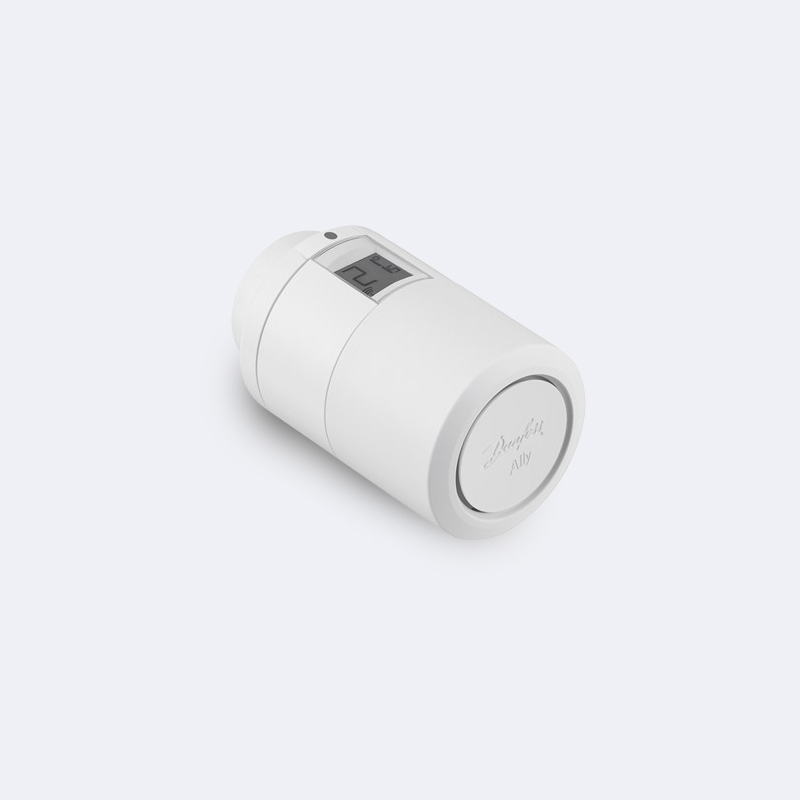 Vikey4 central hub can be integrated with various smart sensors that allow  your staff and you to remotely control temperature and humidity,  doors and windows, water leaks, air conditioning and heating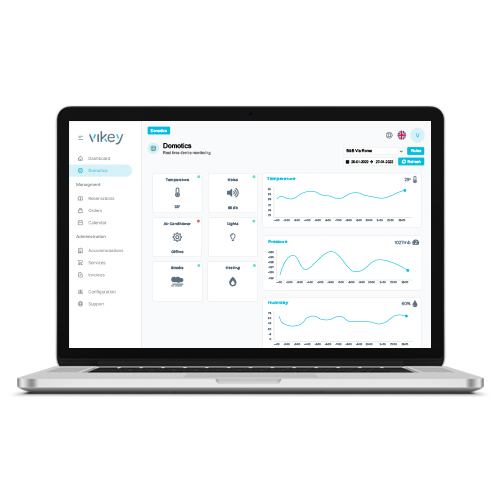 With the Vikey dashboard and app you can manage the check-in bureaucracy, open the doors, enable guests to self check-in, and remotely control the consumption of hotels, b&bs and vacation rentals.
Self check-in and domotics to automatize your vacation rentals, b&bs and hotels
Why choose Vikey self check-in and domotics?
We have installed Vikey in our facilities, and it is a wonderful technology that significantly reduces time and costs of check-ins. Our guests have always given great feedback to self check in.
Super helpful service that make host work more comfortable. Super positive that you can also pay the tourist tax. Guests were delighted! Fast service! Absolutely recommended!
Vikey has definitely lightened my job. Simple, brilliant and intuitive. Constant assistance!
In a few weeks of activity, during an extremely complex period, they were able to ship and install over 200 devices in our apartments in four different states. When it comes to efficiency and professionalism, the Vikey team is a certainty.