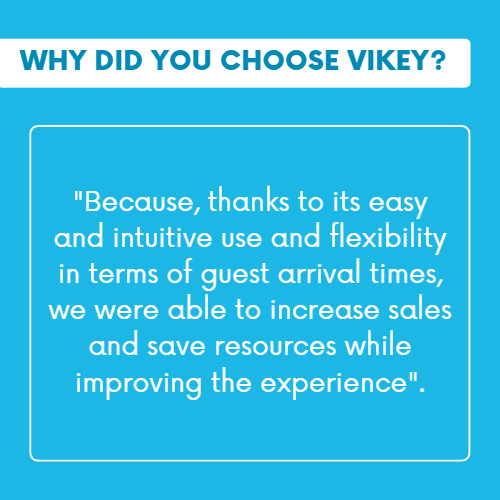 Let's get started. Tell us a bit about yourself. What is the name of your accommodation, where is it located and to what audience is it addressed?
Dimorra.it is a company in Naples that manages over 100 properties and 800 beds between Naples and the Gulf of Naples. It's aimed at all those who want to maximise the income from their properties by placing them in the non-hotel market.
Of course, we also cater for tourists to whom we offer a 5-star stay at a reasonable cost.
Tell us more about your accommodation. How long have you been open? What are your strong points?
Dimorra srl was founded in 2018 and has grown immensely over the years, becoming, as of this year, also a Partner of Napoli. Among our greatest strengths is our ability to offer 5-star hotel services to our guests, and transparency and guaranteed earnings to those who entrust their facilities to us.
Why did you choose Vikey, and how did we help you improve the service offered to your customers?
The introduction of home automation in partnership with Vikey has made the check-in process simple and intuitive for guests and has allowed us to increase sales thanks to the flexibility of check-in times.
What benefits did you experience in terms of managing check-in processes?
As mentioned, home automation with Vikey allows the guest to enter the facility autonomously and saves resources to improve the experience offered.
How do you plan to further improve the services offered this season and in 2023?
We are strengthening every single management aspect of our company and we are working hard on new commercial agreements in order to achieve full facilities even in the low season. We are sure that in 2023 Dimorra Ltd. will again continue to make the owners and guests of those who choose us happy.