The night receptionist in a hotel plays a crucial role in the hospitality industry as they ensure the operational efficiency of the accommodation facility 24/7. They combine the traditional tasks of welcoming guests with those of a night porter, thus also being responsible for the security and surveillance of the hotel during nighttime. It is essential for the night receptionist to be well-prepared in managing the influx of people entering (late check-ins) and leaving (early check-outs), possess a good knowledge of foreign languages, and be able to handle software for recording access and closing daily accounts.
On the other hand, they must be proficient in procedures to be followed in case of suspicious activities, such as unauthorized entries and unusual noises. Additionally, they are responsible for emergencies and nighttime requests from guests. As a result, a night porter cannot sleep during working hours, and falling asleep on the job could lead to dismissal. This makes the job particularly demanding, and there is a high demand for experienced individuals, especially since many people have opted to change industries during the pandemic and seek different employment opportunities despite being qualified to work as hotel porters.
The tasks of the night porter
The duties of the night hotel porter primarily consist of six main responsibilities:
Access control: The night receptionist is responsible for monitoring access to the hotel, handling check-ins and check-outs, ensuring that only authorized individuals enter or exit during the night.
Hotel surveillance: The night porter's role involves monitoring the hotel premises during the night, ensuring there are no intrusions or suspicious activities.
Emergency response: In the event of alarms and emergencies, such as guest health issues, power outages, flooding, or fire incidents, the receptionist is responsible for calling for assistance from emergency services or designated technicians and managing the situation until their arrival.
Updating records: The receptionist must maintain a log of arrivals and departures during the night, updating files to be sent to the local police and statistical offices, particularly for guests staying for a single night. As of January 2022, this data must be communicated within 6 hours of check-in.
Handling customer requests: It is not uncommon for guests to call the reception during the night to report service issues or make requests such as additional blankets, pillows, towels, or room service.
Closing daily accounts: At the end of each hotel day, it is necessary to verify if all the booked guests have arrived and manage situations involving no-shows. This includes determining if a guest is simply running late and will potentially have a late check-in or if they will not show up at all, applying appropriate penalties. It becomes crucial to have control over this aspect to know if a room can be assigned in the case of a walk-in, which refers to the rare situation where a passing customer enters to request a room without going through an online intermediary.
How to become a night receptionist?
It is not necessary to have a specific academic degree to become a hotel receptionist; a high school diploma is sufficient, preferably from a hotel management institute. Having a degree and attending specific courses in the tourism field can be a plus. What matters more are the required skills, primarily language proficiency. English is essential, and a second language is often required depending on the types of tourists frequenting a particular area (for example, knowledge of German is often required in Veneto and Trentino).
Strong administrative and organizational abilities are also necessary, along with good computer literacy, especially in using Property Management Systems (PMS), which are hotel management softwares. In some cases, receptionists may also be responsible for managing room availability and prices on online portals. In this case, knowledge of the platforms and an understanding of revenue management dynamics are useful.
What is the salary of a night porter?
The salary of a night receptionist depends on their job level within the National Collective Labour Agreement (CCNL) for the tourism sector, the hotel's size and number of rooms, and the working hours. The minimum gross salary prescribed by the collective agreement for public establishments, with a monthly basis of 14 payments, is as follows:
Level V (basic switchboard operator): €1,412.51 gross, including €890.14 as a basic salary (minimum salary), and €522.37 as a contingency allowance.
Level IV (multilingual switchboard operator): €1,507.69 gross, including €982.75 as a basic salary (minimum salary), and €524.94 as a contingency allowance.
Level III (chief switchboard operator): €1,599.14 gross, including €1,070.88 as a basic salary (minimum salary), and €528.26 as a contingency allowance.
Additionally, an allowance for the number of night shifts worked is added. This supplementary remuneration is agreed upon and may vary. In larger establishments, night shifts are often distributed evenly among multiple receptionists. Salaries naturally increase with seniority and adjustments for inflation negotiated by trade unions during collective agreement renewals.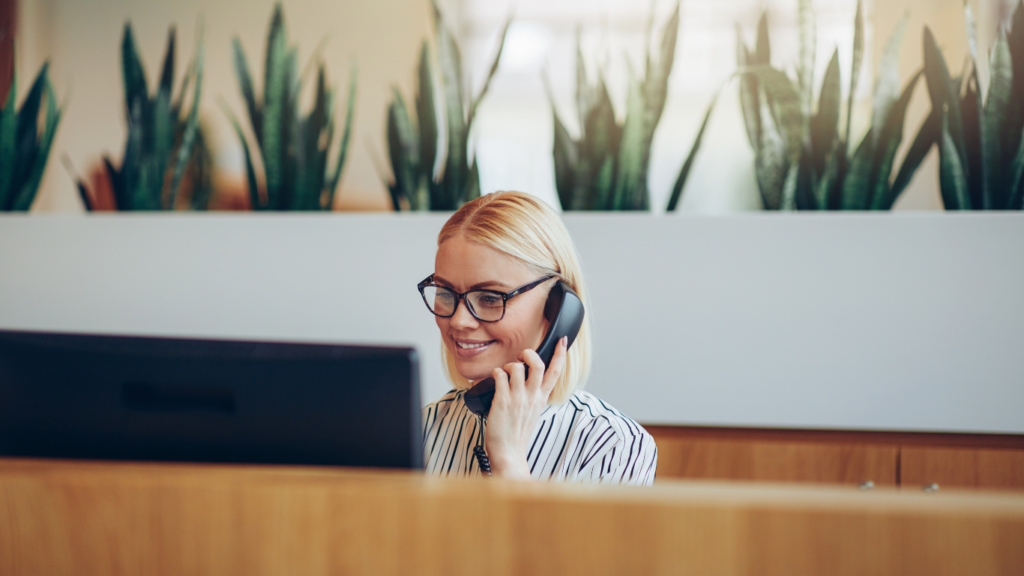 What are the working hours of a night receptionist?
Typically, a night receptionist can work shifts of 6 or 8 hours. In order for the work to be recognized as night work and qualify for the corresponding pay, at least 3 hours of work must be performed between midnight and 5 a.m. Otherwise (for example, if a shift ends at midnight), it cannot be considered night reception work. A typical working schedule may be from 10 p.m. to 6 a.m. or from 11 p.m. to 7 a.m. (8 hours). A 6-hour shift would likely be from midnight to 6 a.m.
Can a hotel operate without a night porter?
Not all hotels offer night porter services. It is advisable to confirm whether the service is available if there is a risk of arriving late at the hotel, which is common for business travellers with high profiles. Various hotels, including many non-hotel accommodations, choose to close check-in hours relatively early to avoid the expense of a night reception service. Alternatively, they may charge an additional fee for late arrivals and late check-ins.
By foregoing the night porter service, establishments risk losing even well-paying reservations if they have not developed alternative reception systems, such as self-check-in and remote door opening. Business travellers have tight schedules and need quick access to the facility. Moreover, they are unlikely to pay for an additional service that should be a fundamental aspect of hospitality.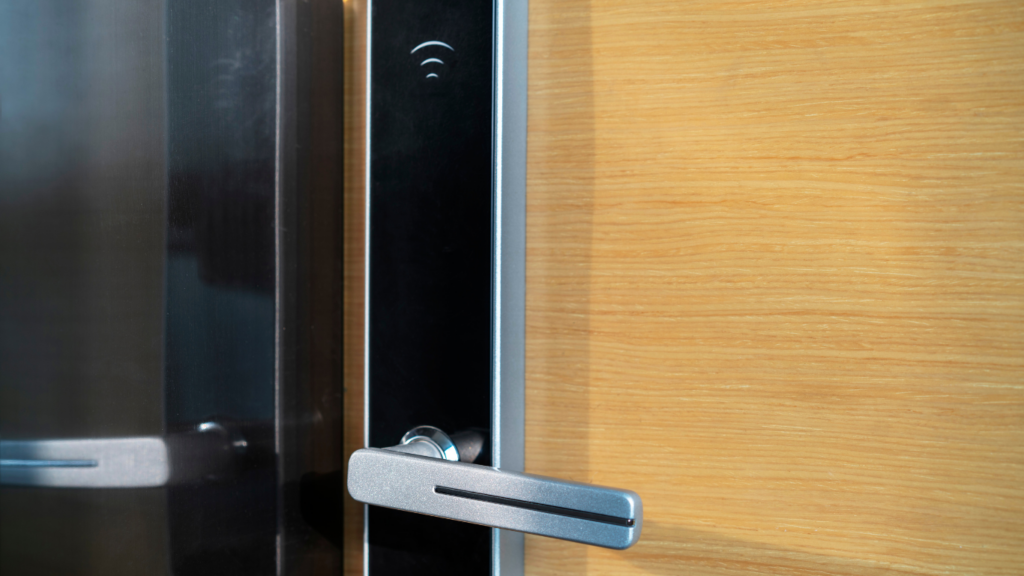 How Vikey helps the work of a night receptionist
Vikey has developed a self-check-in system that can simplify the work of a night receptionist and alleviate them from some time-consuming tasks. Vikey is able to:
Send guests a link for online check-in prior to their arrival at the property.
Collect guest documents, calculate the tourist tax, and process payments.
Enable guests to independently open their room door using a web app.
By utilizing Vikey, the work of the night receptionist is greatly simplified, and they can focus on guest recognition and registration, while Vikey handles document collection and payment processing in advance. Additionally, in the absence of a night receptionist, guests are not required to wait for an attendant to deliver the keys but can directly access their room using a smart lock.